NEWS HIGHLIGHTS - as at 26/12/2013
CONTACT US



KL shares open lower in lack of interest:

Shares on Bursa Malaysia opened lower this morning on the absence of participation by traders who were away for the Christmas and New Year holidays, dealers said.

<more...>

Palm-Veg oils: Market factors to watch Dec 26 (Thursday)

: The following factors are likely to influence Malaysian palm oil futures and other vegetable oil markets on Thursday.

<more…>


China cabinet report sees 2013 growth at 7.6%:

China economic growth is likely to come in at 7.6% this year, according to a cabinet report cited by the official Xinhua news agency, just above the governement's target of 7.5% and slightly below last year's 7.7%.

<more…>

France 'to avoid double-dip recession':

France will avoid a recession this year, according to the country's statistics body. INSEE said the economy will grow 0.4% in the last three months of the year, after contracting 0.1% in the third quarter.

<more…>

Lot 2-5,Wisma SEDIA
Off Jalan Pintas, Penampang
Locked Bag 127
88994 Kota Kinabalu, SABAH
Tel : +60 (88)-450 500 ; Fax : +60 (88)-450 599
Email : info@ids.org.my
INSTITUTE FOR DEVELOPMENT STUDIES (SABAH), IDS


Seated from left at the opening ceremony of the IDS seminar on Greening of Sabah: CEO of IDS, Datuk Mohd Hasnol bin Ayub, Chairman of IDS, Datuk Seri Panglima Clarence B. Malakun, Minister of Special Tasks, Datuk Teo Chee Kang, Representative of Konrad Adenauer Stiftung (KAS), Mr. Jan Senkyr, and Organising Chairman of the seminar, Mr. Richard T. Koh held at Le Meridien Hotel, Kota Kinabalu, 12 November 2013.
IDS staff participated in the 2 weeks Wildlife Survey in Maliau Basin.

Monthly News Scan Highlights

November 2013
OECD revises down global
economic growth forecasts
EU and US edge toward trade deal
Modest Q3 growth likely
FDI dijangka lepasi RM31 bilion
RM4.6bil bonanza
RM2.83 billion invested in Sabah oil and gas sector
<
more...
>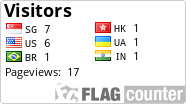 since 20 March 2012